New TV and Web Show in Luxembourg
Take Off, The Thrilling
Science Challenge Show
Airing in January 2024 on RTL,
the web and social media.
Who will win the 10.000€
The registration period has ended.
What is the Take Off show?
Take Off is a science game show of 13 episodes, in which 12 resourceful young adults face tricky challenges. In each episode, one contestant will be eliminated. After all the challenges, the top two winners will each take home a prize of up to 10.000€.

The show will be broadcast on RTL, RTL Play, and YouTube in 2024. Short form content will also be featured on Instagram and TikTok.

More information can be found in the rules of the show.
How does it work?
1
First step: Registration.
Registrations for this season have ended.
2
The Pre-Casting
06.06 and 07.06.2023

Lycée Aline Mayrisch, Luxembourg
Everyone who registered and was then invited can join the Pre-Casting. There will be different short tasks to complete, individually and in groups. Up to 50 participants will be invited to the second day, where they will have a short interview with the jury. Finally up to 30 people will be selected to join the final Casting.
3
The Casting
The Casting is the first filmed episode of the show, which consists of 3 consecutive tasks that must be solved as quickly as possible. Contestants must use their brains and skills to succeed. The three fastest contestants to solve all the challenges will qualify automatically for the show. The remaining nine will be selected by the judges, based on accuracy in the challenges, communication, and logical reasoning.
4
1st Shooting Period
18.08 - 25.08.2023 (& 28.08

Reserve day

)

Esch | Belval
The twelve contestants who have qualified, continue on the first studio episodes. They will have an onboarding training with the team, preparing them for the show. During this period, the studio episodes 1 to 6 will be filmed.

what comes after the first shooting period?
The Candidates
Who are we looking for?

Are you a resourceful, creative, and proactive individual who likes to be challenged?
Do you have team spirit and can think clearly under pressure?
Do you want to be part of the biggest show production ever attempted in Luxembourg?
Do you want to be trained in social media presence and how to be in front of a camera?
Then we are looking for you!
Who can register?
If you are...
between 15 and 21 years old*,
available during the Casting and the first shooting period**,
are enrolled of have graduated from a school in Luxembourg,
...then what are you waiting for?
* by the time of the first shooting period (18-28.08)
**6., 7. and 10.06 and 18-25.08 and 28.08
---
Take Off is a joint initiative from the André Losch Fondation and the Luxembourg National Research Fund.


---
The Show Hosts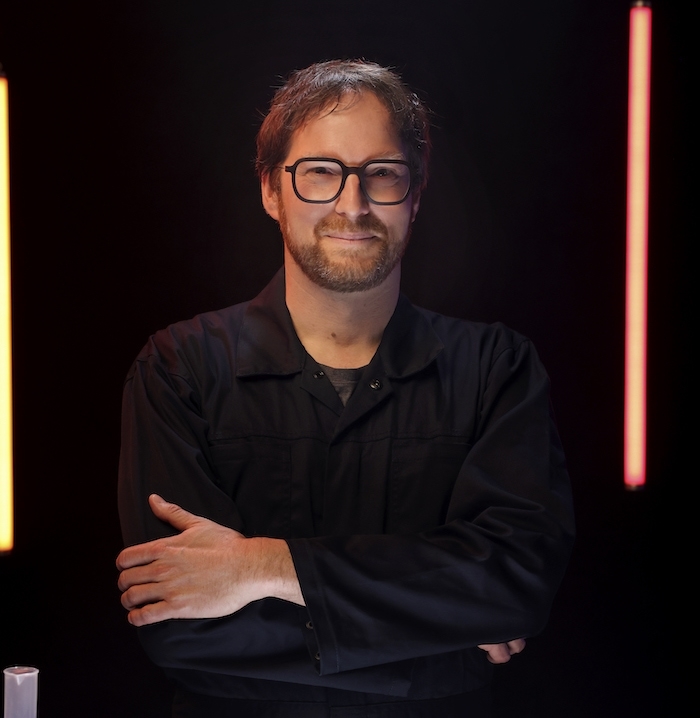 Joseph Rodesch
alias Mr. Science
«Are there any Ms. or Mr. Science juniors out there?»
Lucie Zeches
Science Communicator
«My biggest challenge is to say "Science Challenge Show" very fast»
Olivier Catani
TV Show moderator & producer
«I just want the young contestants to amaze me»